Overview
The OKC, was founded in 1985, by current CEO Mr. Hirofumi Nishimura, as a sole representative of the English College which was the accredit school of Australian government. Since then, OKC has been conducting the program for studying abroad in Australia, New Zealand and Canada.

OKC has three major services.

1) Supporting individual overseas education such as a language study, working holiday, volunteer internship and so forth.

2) Supporting the group overseas training and educational travel such as a language study with home-stay, three months to one year overseas education for high school students, a language training with experimental internship and so forth.

3) Publication of the informational books related to overseas education and working holiday.

By the year of 2000, the affiliated schools, such as the University of Auckland, Sydney University and University of New South Wales, exceeded by 300. By the year of 2005, OKC opened the foreign offices at Auckland, Christ Church, Wellington, Sydney and Brisbane, and affiliated offices in Canada, U.S.A., and Europe, thus the supporting services for the clients who took the OKC's program were thoroughly established. By today, more than 1,000 persons took the OKC's individual program, more than 200 schools took on the OKC's group program and the sponsor business groups in the world including Australia, New Zealand, Canada and U.S.A. exceeded by 600.

The OKC International was founded on February 14th in 2012 by current CEO Mr. Hirofumi Nishimura to contribute for the creation of global human assets.

Greetings from OKC.
OKC, was founded for the purposes and arrangements of innovative study abroad programs and for the contributions to the international education. We have worked for individuals and schools for 26 years.

Persons study abroad and do Working Holiday for the dreams and goals with a view of the improvement of their English, the discovery of their true self, and the search for a new life, so as to make their life better.

Nowadays educational institutions have been faced with a high demand for the international education, as globalization is everywhere in the 21st century. Thus they have come to emphasize the education of cultivating the international mind, independency, and strong personality in addition to the traditional knowledge-based qualifications.

Our goals and wishes are concluded as below.
For individuals, we are committed to play an important role in where they can achieve their goals, obtain precious experiences and become internationally active through Working Holiday and Study abroad programmes. For educational institutions, the same goes where they can gain characteristics of their own through innovative educational programmes that we arrange, which leads them to a further development and helps their students become essential members of the society.

While there are high expectations from the world that Japan should play an important role in the world, we, OKC, can play our role of contributing to the society and the world by achieving our goals.
OKC Company Profile
Main business activities

Acting as representative agency of educational organization such as universities, TAFE (Technical and Further Education), primary & secondary schools and other language schools accredited from Australian and New Zealand government.

Consulting and supporting individuals and groups of people who are wishing to study at schools abroad. We also handle foreign internships and working holiday in various countries.

Publication (Australia Study Guidebook, New Zealand Study Guidebook, Working Holiday Guidebook etc)
Branches

Japan : Osaka

Australia : Sydney, Brisbane

New Zealand : Wellington, Auckland, Christchurch
Honor

We are the only educational agency who received
a Business Award from the Australian Government.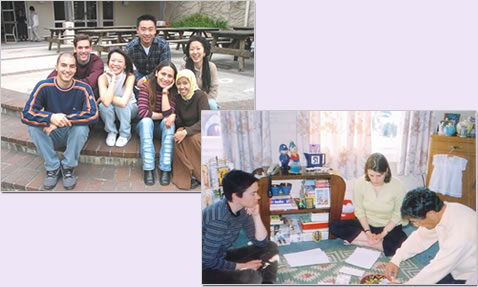 Company name : OKC

Board member : CEO Hirofumi Nishimura

Number of employees : 60

Contact detail
Tokyo Office
Postal address
39F, Shinjuku Center Building,
1-25-1, Nishi Shinjuku,
Shinjuku-ku Tokyo, Japan
Post code 163-0639
TEL +81-3-3340-5300
FAX +81-3-3340-5327
E-mail okc@koryu.co.jp
Company name : OKC

Board member : CEO Hirofumi Nishimura

Number of employees : 60
Osaka Office
Postal address
30F, Osaka Ekimae Dai3 Building, 1-1, Umeda,
Kita-ku Osaka-shi
Osaka, Japan
Post code 530-0001
TEL +81-3-3340-5300
FAX +81-3-3340-5327
E-mail okcosa@koryu.co.jp